Tuesday, 03 April 2012 15:53


ALL PHENOM WATCH LIST!
YOU have made the first list of our ALL PHENOM WATCH LIST!
You have proven to be true Phenom's by showing great
WORK ETHIC, DETERMINATION, FOCUS & CHARACTER..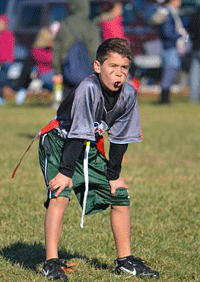 Brian joined Phenom because he wanted to improve his athletic performance in football and basketball. Since Brian's first workout at the gym he has been hooked. He feels like a part of the Phenom family and knows that he is improving with every session. I can hardly believe how much my son has improved his strength, speed, quickness and agility since joining Phenom a few months ago. It's like he's skipped two years of normal development.
Thanks Phenom! Paul Courtney – Father

Brian says "Phenom helps me reach my goals" Thanks Phenom!
Brian's coaches in football and basketball have noticed dramatic improvements in his speed, agility and overall athletic ability since joining Phenom. The team at Phenom identified how he could improve then created a plan that worked. Brian doesn't have older brothers to show him the ropes but when he goes to Phenom he's treated like he's a part of the family.
Thanks Phenom!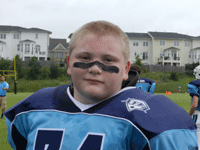 "I have been training with Coach Russell and his team for almost two (2) years and I plan on continuing to do so through high school and beyond. Through my training at Phenom, I have not only become stronger, faster and more agile, but I have also learned to be disciplined in my training, my diet and my overall approach to life. I can't thank Phenom enough for what they have done for me and I encourage anyone who is serious about being an athlete to check them out!" – Daniel "The Boss" Renaud
---

High School Level
LORENZO ALLESWORTH – 10TH GRADE, WESTFIELD HIGH, (BASEBALL)
ALEX CARTER – SENIOR BRIAR WOODS HIGH SCHOOL, (ATTENDING STANFORD UNIVERSITY IN FALL – FOOTBALL)
JACK CORSO – FRESHMEN, TUSCARORA HIGH SCHOOL – OL/DL (FOOTBALL)
MIKE DELANNEY – JUNIOR, STONE BRIDGE HIGH SCHOOL– DB/WR (FOOTBALL)
CAMERON SERGNE – JUNIOR, BRIAR WOODS HIGH SCHOOL – TE (FOOTBALL)
GABE STEWARDSON, 11TH GRADE, STONE BRIDGE HIGH SCHOOL, OL, (FOOTBALL)
Middle School Level
MARK BIRMINGHAM – 8TH GRADE, AYFL SELECT, BRIAR WOODS (FOOTBALL)
JOHNNY JORDAN – 8TH GRADE, GRASS ROOTS, (FOOTBALL)
DANIEL RENAUD – 7TH GRADE, GRASS ROOTS, (FOOTBALL)

YOUNG PHENOMS
BRIAN COURTNEY, FOOTBALL
PAYTON GARCIA, BASKETBALL, SOCCER, LACROSSE
ALEX RONK, FOOTBALL
ROMAN WHEELER, BASKETBALL, FOOTBALL